Old dog new tricks
Snoop Lion has released a new album, entitle Reincarnated, a reference to the death of Snoop Dogg, his gun-toting, gin guzzling gangster persona and his subsequent rebirth as Snoop Lion, a peace-loving Rastafarian reggae merchant. In regards to his new musical reorientation, Snoop told the Washington Post: "I feel like I've always been Rastafari, I just didn't have my third eye open."
He certainly smokes enough herb to be mistaken for your stereotypical Rasta, but will his new album consolidate his reggae credentials, or simply prove the ancient adage about old dogs and new tricks.
According to the Guardian, the record fails on several levels. Snoop's attempt to put out a message of spiritual significance is undermined by his decision to invite such titans of decadence and self-centeredness as Miley Cyrus and Chris Brown to perform alongside him. Rapper Drake is also on hand, contributing vocals to a track called No Guns Allowed, where he bemoans the materialistic ethos that underpins modern living.
'Money makes a man and that's a crime,' sings Drake, showing a stunning lack of self-awareness, given that he was recently seen tossing about R450,000 in cash at dancers in a North Carolina strip joint.
Reggae maestro Bunny Wailer, who was originally booked to feature on the album, has since described it as "outright fraudulent" – possibly after listening to interviews in which Snoop opted to assert his preference for large posteriors rather than discuss the tenants of his new faith.
Meanwhile, the Rastafari Millennium Council has threatened to sue Snoop if he doesn't lose the dreads and call time on the resurrection.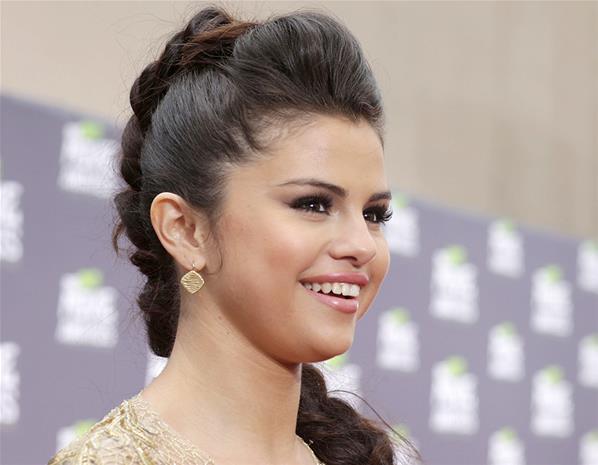 Selena Gomes flies to Justin
According to TMZ, Selena Gomez has flown to Norway on a mission to rekindle her romance with pop star in meltdown Justin Bieber. The website reported that the actress was seen disembarking from a plane in Oslo at about the same time Bieber was pulling off his shirt and grabbing his crotch in front of thousands of adolescent girls in the Norwegian capital.
Sources close to Bieber told TMZ that it's no coincidence that the two stars are in Oslo concurrently – as their on-again, off-again relationship continues on its patchy course.
The couple broke in the later stages of 2012, with reports that Justin felt "tortured" by the mixed signals he was receiving from Selena. Let's hope that Gomez, the reported owner of no less than six rescue dogs, can help her troubled ex find his feet again.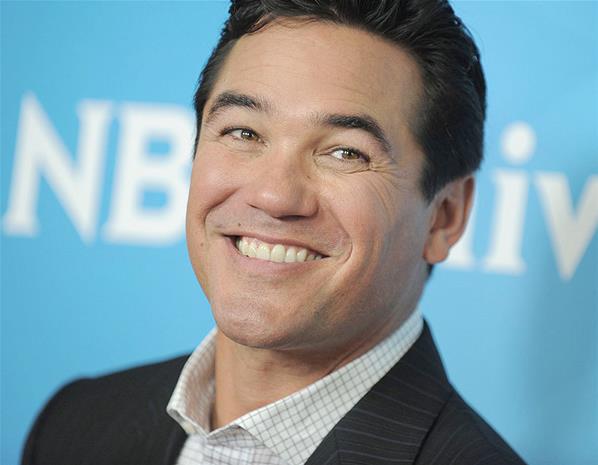 Superman vs Tax man
Dean Cain, who played Superman in '90s TV show 'Lois & Clark: The New Adventures of Superman,' has come up against a super villain more powerful than any he faced whilst bedecked in the Man of Steel's famous spandex cape and costume. Going by the name of Tax Man, this fiendish desperado has brought down many a high-flyer in his time, and now it's Cain's turn.
As the 75th anniversary of Superman's first appearance in print approaches, the actor has been hit with a tax bill totalling about R1, 8 million, according to TMZ.
Cain hasn't managed to land a hit role since his superman days, when he shared the screen with Teri Hatcher, and his powers show little sign of returning.
"I guess the favourite role I've ever played was in Lois and Clark," he once said, according to the Daily Mail.
"I think playing Clark Kent was my favourite role, because it was the biggest role, and it was very personal in that sense."
Good luck with the tax bill Dean.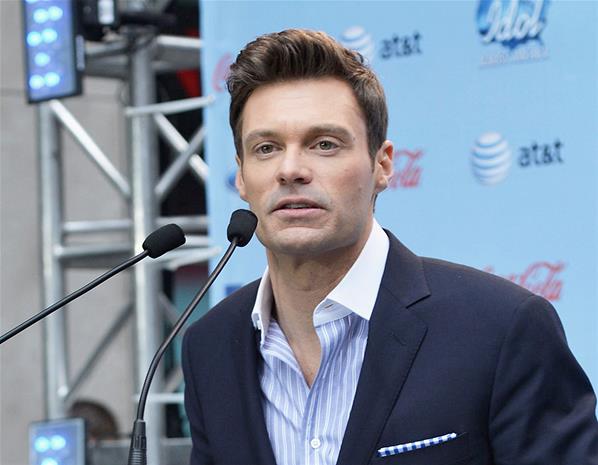 Ryan Seacrest is a bore
American Idol presenter Ryan Seacrest has admitted to having a life too ordinary to serve as the basis for a reality TV program.
Ryan told America's OK! magazine: ''I would never want to do my own reality TV show. No one would want to watch, I'm so boring.''
This despite producing two hit reality shows in 'Keeping Up With The Kardashians' and 'Married To Jonas'.
Seacrest may have a boring life, but according to him, the panel picked to adjudicate next season's Idols show is comprised of some very colourful characters.
''This year's 'American Idol' judges are the most fashionable judges we've ever had. I look forward to them all walking out, seeing what they're going to wear," he said, according to bangshowbiz.com.
He admitted that the show has come a long way since its humble beginnings, a fact reflected in the calibre of celebrities now willing to serve on the judge's panel.
''The show has evolved from the number of viewers to the strength of contestants and judges, who may not have originally wanted to do the show."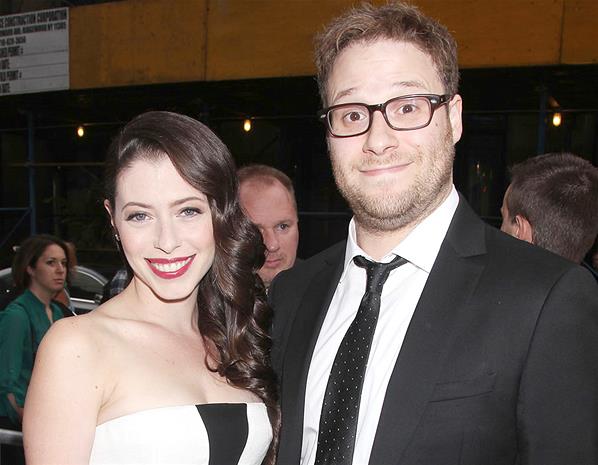 My husband almost killed me
Seth Rogan's wife, actress and author Lauren Miller, 30, has admitted that her husband almost killed her on their first date. The pair wed about 18 months ago, after meeting seven years ago on the set of "Da Ali G Show", but their romance got off to a bumpy start.
Lauren told Us Weekly: ''Even our first date was exciting. We played mini golf and then got into a hit and run accident on the freeway. When I got out of the car I hugged him, I needed to hold on to something."
Sounds like a scene out of one of Rogan's movies to us. At least there would have been plenty of man flesh for Lauren to hold onto.
Lauren attributes the success of her relationship with the 'Pineapple Express' star to the fact that they hooked up prior to his meteoric rise in Hollywood.
''We were together before any of his big movies happened so I've learned from him just to be who you are and take life as it comes.''
But their first date wasn't the only bump in the road on the way to marital bliss. Rogan also managed to botch his proposal, as he has explained previously.
''She was in our closet changing, and she was literally only in her underpants, and her boobs were out. I'd already kind of started, and I was like 'Oh man, her boobs are out! That's not part of the plan!' I didn't picture it like this, and I know she didn't picture it like this. No little girl is like, 'It'll happen in a closet with my t**s out.'''
Fortunately, Rogan managed to regain his composure, and his focus, and get the job done.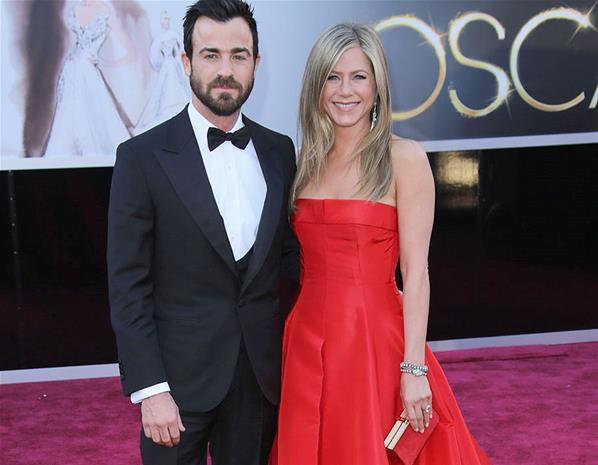 Jennifer Aniston wants to get fat
Jennifer Aniston has expressed her desire to move abroad and pack on some pounds. The 'Friends' star revealed as much on the 'Good Morning America' show this week. When correspondent Nick Watt cracked a gag about wanting to ''to quit TV, grow a beard and gain 200 pounds,'' Jennifer seemed rather taken with the idea.

'"I'm not going to give up acting," she said, "I had too much fun being silly that way [but] I have those moments. I don't know about the grow-a-beard part, but I could see, like, 'Let's just move to France or Italy and open up a little antique store'. That sounds great. Eat pasta, get fat.''
Jennifer, who is in a relationship with actor Justin Theroux, endured a potentially awkward moment earlier in the week, when she arrived at West Hollywood's Sunset Tower to find that her ex-boyfriend, musician John Mayer, was also in attendance.
An eyewitness told People magazine: "John was joined by a male friend and didn't appear to interact with Jennifer and saw her when he came in."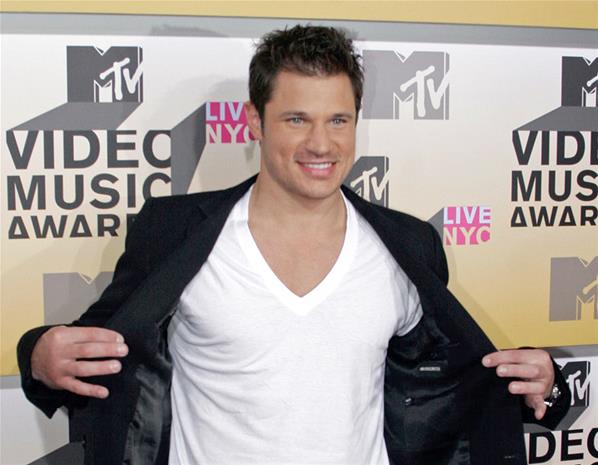 Lachey's kids wont to grow up in L.A
Maybe it was the sight of Mayer, a notorious womaniser, that had Jen dreaming of distant lands.
Pop singer Nick Lachey is adamant that he won't raise his kids in Los Angeles.
The former 98 Degrees heartthrob, who is currently married to Wipeout USA host Vanessa Minnillo, currently resides in the City of Angels with son Camden.
But how long that remains the case remains to be seen.
Lachey has expressed a desire to move away from the hustle-and-bustle of the entertainment industry, and back to his hometown of Cincinatti, Ohio to raise his family.
'I've never embraced the idea of raising my kid in Los Angeles,' he said.
'Vanessa and I share a common understanding that family is the most important thing and we both appreciate the idea of raising our kids around their grandparents and cousins.'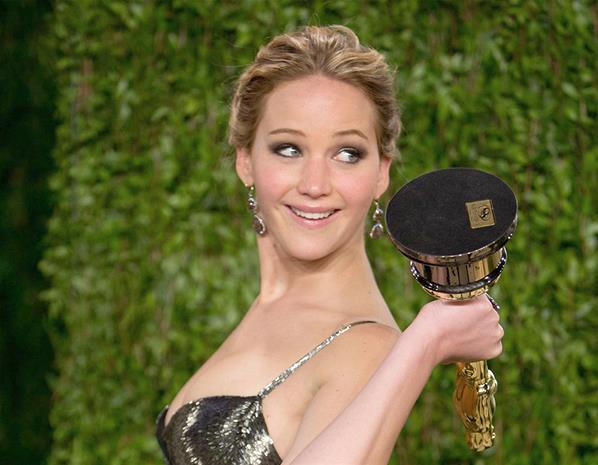 Jennifer Lawrence honoured with a Down Syndrome Award
Hollywood 'it-girl' Jennifer Lawrence is to be honoured with a special Down Syndrome of Louisville's Friendship Award.
The 'Hunger Games' actress, who recently won a Golden Globe for her work in 'Silver Linings Playbook', has been chosen for the award for her close friendship with Louisville local Andy Strunk, who has Down Syndrome.
A spokesperson told E! News: 'Jennifer and Andy Strunk have been friends since their middle school days. Jennifer and Andy enjoy a loyal friendship of mutual encouragement and enjoy each other's company.
'Our members and staff of Down Syndrome of Louisville are so very proud of Jennifer for staying true to her Louisville hometown roots while she achieves global recognition for her craft as an artist. We are thrilled that Andy will present the Friendship Award to her family.'
Article via MSN