In this edition of ZAlebrity Roll Call, Michael Buble reveals his sexy wife is expecting a boy, Jessica Alba leaves Taylor Lautner speechless and Ivanka Trump's stalker is arrested...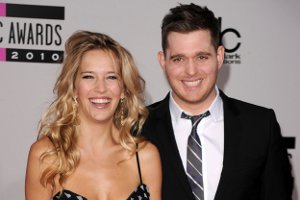 Baby Boy On The Way
Singer Michael Buble and his model wife Luisana Lopilato are expecting the arrival of a baby boy.
Buble and his Argentinean wife have been married for two years and found out the special news on Wednesday, with the star admitting the couple's delight.
He told the New York Post newspaper: 'We are so excited. We have just come from the hospital, and the sonogram was pretty clear, it's a boy! We are thrilled.'
Of possible names for the child, Buble admits that the couple probably won't be using the new pope, Pope Francis I, for inspiration, despite him hailing from the same country as Lopilato.
'She said, 'It is a sign!' But there's no way we are going to call him Frank, even if it did work well for Frank Sinatra,' Buble added.
'She will come to me and say: 'I think Dirt is a good name.' And I will say: 'Babe, Dirt in English is not as pretty as it is in Spanish.''
Exciting times ahead for the Buble clan!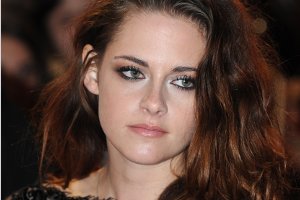 Mending A Broken Heart
Kristen Stewart's bid to mend her troubled relationship with Robert Pattinson is set to include a romantic night out together upon his return to the USA.
The 'Twilight' star is planning a special night out, including a surprise at the airport where Pattinson is expected to land after filming in Australia.
A source told OK! Magazine: 'Kristen's got a very special night planned for Rob when he gets back.
'She wants to surprise him by waiting in the back seat of a limo at the airport.
'It's rare for celeb couples to do that because it doubles the chances of a security issue. So he'll be really surprised when he gets in that limo.
'Rob has a huge group of friends who are all dying to take him out, but Kristen's told them to back off until she's had some time alone.'
Let's wait and see if this works, shall we...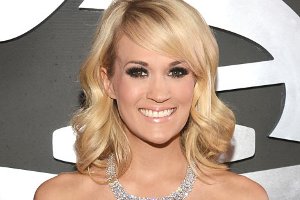 The Crazy World Of Carrie
Country singer Carrie Underwood has admitted that her 'OCD' has become a bit of a problem when it comes to certain aspects in her life.
Underwood is currently touring and working on her album at the same time, with the stresses of both clearly starting to play with her mind - if an interview with BANG Showbiz is anything to go by.
She said in the interview: 'I'm OCD about time; I'm early for everything to the point where it freaks people out. That's my one - it's a good thing I guess, but I know it's annoying to the people around me.
'I'm on time for everything. If I'm late something's wrong, like I've wrecked my car.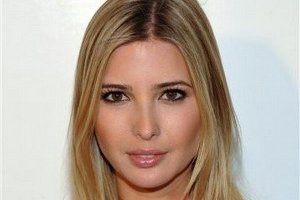 Trump's Stalker Arrested
Trump empire heiress Ivanka Trump's alleged stalker has been arrested by police in the US state of Florida.
The daughter of billionaire Donald Trump has reportedly been struggling with a stalker for some time and, according to TMZ, John Eugene Enabnit was the man behind the stalking.
Enabnit was arrested at a hotel on Monday, not far from where Ivanka was participating in a golf tournament.
He was arrested because he was in violation of a restraining order taken out against him by Ivanka following incidents of harassment last month.
It really is tough to be someone in the limelight?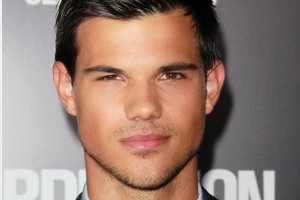 Crush Leads To Speechlessness
Hunky actor Taylor Lautner has spoken of the time when the extremely sexy Jessica Alba left him speechless.
Lautner, who is never short on advances from the opposite sex, admits that the first time he met Alba, things did not go according to plan, with his teenage crush coming back to haunt him.
When asked about his dream woman by more! magazine, he revealed: 'Jessica Alba. I've wanted to marry her since I was 10, but it's not looking good because she's married and has two kids.
'The first time I met her was at a Super Bowl. I was so nervous I could hardly talk. I felt so stupid.'
Don't worry, Taylor. We are sure there are other woman out there who would be more than happy to comfort you in your shirtless, uhm, we mean emotional state.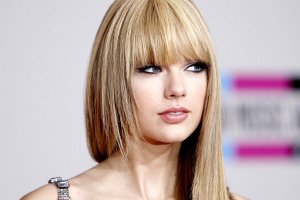 Fan Mail Makes Swift Exit
Taylor Swift may proclaim her love for her adoring fans, but she certainly doesn't enjoy reading their fanmail…
Anything Hollywood.com reported that despite her loyal fanbase supporting her through one doomed relationship after another – sending her beautifully hand-decorated fan mail indicating their support – a ton of the letters have been found, unopened, in a dumpster in Nashville.
We understand that the sheer volume must be too much for her pretty little head to fathom, considering that she's just so busy looking for the perfect guy (in all the wrong places, we might add…) but there is an excuse for the supposedly rubbished letters…
According to her spokesperson, every one of her letters are opened and read and even recycled, but this small batch must have been placed with the pile due for recycling by accident.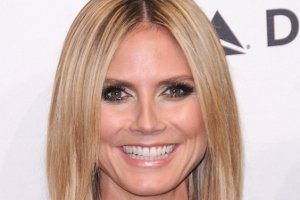 Veteran Supermodel Advertises Burgers
Yes, we would also never have thought to use the words 'supermodel' and 'burger' in the same headline but it appears the fast food staple is quite a favourite …
It seems that veteran supermodel Heidi Klum is the latest supermodel to shoot a sexy advertisement for Carl's Jr and Hardee's. For many models, an advertisement for the fast food chain seemed to be one of the first requirements for entering the hard life that is supermodelling, with the likes of Kate Upton, Nina Agdal, and Audrina Partridge all taking the burger by the bun at one stage or another, but perhaps the food chain wants to be taken more seriously.
The advertisement in question sees Heidi 'foodify' the film 'The Graduate' – she explained to HuffingtonPost.com, "Basically, I am Mrs Robinson and I am seducing this cute little boy … with my burger. I shove the burger in his mouth in a sexy way."
Heidi is also apparently a burger expert – she says, "I do eat a lot of burgers." Must be the perfect match then!
The advertisement will release in America late in March.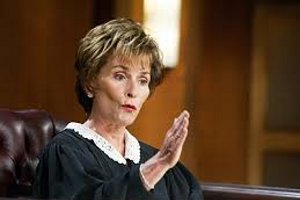 Would You Want to Take On Judge Judy?
It appears that reality show hostess Judge Judy might have to be on the wrong side of bench for once…
Judge Judy – real name Judith Sheindin - may be a defendant in a rather strange case involving dishes.
According to RightCelebrity.com, the ex-wife of one of the show's producers is trying to be paid back for China that is worth about $500,000, but which Judy bought for only $50,000. The Christofle Mary Bone China was, according to the ex, part of her ex-husband's plot to keep her from receiving what was due to her as part of their joint property.
Judith is a real judge in family law matters, so she would know all about the claim, but she didn't hold back when criticising the woman in question.
She apparently said on one site that the complainant should rather be looking for a job instead of unproductively instituting trifling lawsuits.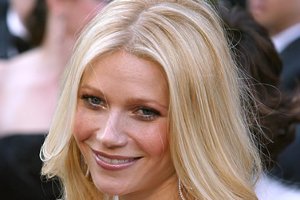 Gwyneth Exposes Children to Hunger Pains
Actress, singer, and now cooking author Gwyneth Paltrow has been spotted in crazy town once before, when she told Hollywire that she wouldn't allow her children to watch television in English, but many fans are concerned she's heading back there after hearing that she sometimes starves her children.
In her latest cookbook, 'It's All Good', which is due for release in April, she claims that she decided her family was gluten, dairy, and chicken-egg-intolerant, and also starved her kids of carbohydrates, disallowing them from eating bread, pasta, or rice.
In the book, she reportedly said, "Sometimes when my family is not eating pasta, bread or processed grains like white rice, we're left that specific hunger that comes with avoiding carbs."
She claims that every expert she's spoken to says that gluten is bad for the digestive system, but she hasn't met all of them, obviously, as Hollywire says public health nutritionist Yvonne Wake said Gwyneth's claim was silly. She told Daily Mail, "Kids need carbohydrates because it gives them glycogen which keeps your brain going. Without it…their brain won't be functioning and their thinking patterns will be slow."
Oh, well, maybe brain power isn't all that important when you're a millionaire…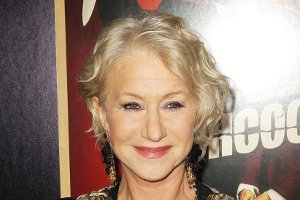 Corgi Fired From Play
Helen Mirren is starring in a new play at London's West End called 'The Audience', but the audience must have been left wondering what on earth is supposed to be happening with the Corgi that shared the stage with her.
The dog apparently missed her cues 16 times in one show, and was sadly fired from her acting role. Lizzy was just stubborn, refusing to enter or exit on command, and although the play's director Stephen Daldry admitted that poor Lizzy was simply excited in the first three incidents – who wouldn't be if it were Helen Mirren calling you, seriously – she obviously became tired of the whole spiel and decided not to be an actress any longer.
Coco has replaced Lizzy, and we hope that there won't be any bad bones between the two…