In this edition of ZAlebrity Roll Call, Jim Carrey finds God on the top of a mountain, Jessica Simpson has another blonde moment and the often shirtless Taylor Lautner gives his take on love at first sight...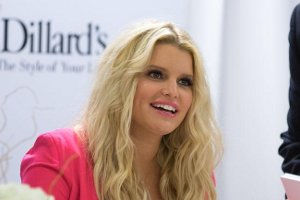 Simpson Lets It All Slip Out
Actress-cum-singer-cum-reality star Jessica Simpson has let it slip that she is set to give birth to a baby boy.
The 32-year-old, who welcomed daughter Maxwell to the world less than a year ago, is doing it all again, and she appears to be suffering a bit more this time around. Simpson had wanted to keep the sex of the baby a secret until birth, but on live television, while telling the world of her pregnancy struggles, she made a boo-boo.
'It's a total different pregnancy. I just feel awful. I've been vomiting. I had no idea that a wiener can make me nauseous. Oh shucks! Well I guess I told the world that I was having a boy,' she said on Jimmy Kimmel Live.
'I just outed that I am having a boy. I can't believe I did that. It was not planned. It was kind of out and about in the press that I was having a boy. I was like 'How do people know these things'?'
Well, you aren't helping your reputation of not being the 'sharpest tool in the shed', Jessica. Maybe don't go on live television again?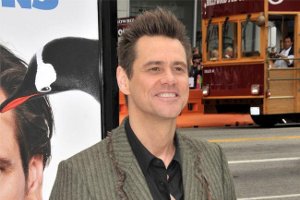 Bruce Almighty Meets THE Almighty
Funny man Jim Carrey has revealed that he met God while isolated on the top of a mountain.
Carrey recently decided to go on a 'vision quest', something run by the Lakota Indians in order to rediscover one's self, but instead the actor found the Almighty.
The 51-year-old told Daily Mirror: 'I fasted for four days, I spent time in a sweat lodge and then they came in the middle of the night with a pick-up truck and blindfolded me and drove me to the top of this sacred mountain where they'd had these vision quests for a thousand years.
'They left me in a little 7ft circle with a blanket and only a tiny knife to fight off cougars, mountain lions, rattlesnakes, scorpions and whatever else was there.
'It was so hot it felt like 150 degrees and I thought I was dying at one point. I had 12 ounces of water to last me 24 hours and I watched the mountain all day, wondering what they meant by the visions.
'What happens is the shadows change and they talk to you and when you ask questions you get answers and that was happening. Then at night I got tired of standing and I lay down on this little Indian blanket and I was really frightened.
'The coyotes were howling and the place was full of rattlesnakes, and I actually spoke out loud and said, 'God I'm scared, be with me'. And at that point the mountain range that was above me became the perfect shape of a man lying on his back beside me.
'All the fear left my body and I lay there thinking, 'This is really happening. I'm actually seeing God and I can't believe it. I'm so lucky'.'
Hmmmmmm, this sounds like a bit of a tall tale. Did you perhaps smoke something too while on the mountain? Maybe you just watched your performance in Bruce Almighty again?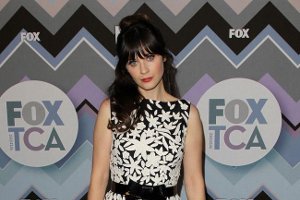 Zooey Is Certain True Love Exists
Cute, quirky actress Zooey Deschanel is a firm believer in true love, despite her previous woes.
Deschanel has not had the best luck when it comes to relationships and love - divorcing musician Ben Gibbard in 2011 - but she is adamant that the right person is out there for her. She told Britain's Cosmopolitan magazine when asked about whether she believes in true love: 'Absolutely! Of course!
'I truly believe in true love in spite of the break-up.
'I'm not saying it's not ephemeral. I'm just saying that true love may be out of the box.
'That lasts forever... Yes, I do believe in it. My parents have been married for 40 years and my grandparents were married for 70 years. I come from a long line of true loves.'
While you may only be looking for one, we're sure there are lots of men out there keen to be your 'one'.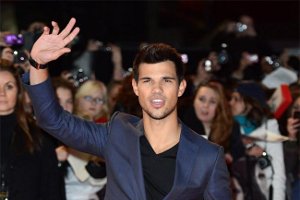 Love At First Sight (Of Him Topless)?
With a busy movie career currently on the go, Lautner admits it is difficult to meet new people and form new bonds because of his status.
He added: 'I'm a total people person. I love meeting new people and making new relationships, so I am definitely open to making friends with girls.
'But I would probably be lying if I said that we don't guard ourselves more than we used to, but you don't want to be too guarded and have too many walls up that you can't make new friends or find new relationships, that would be a bummer.'
Just take your shirt off, Taylor...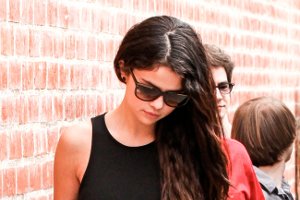 'Getting By With A Little Help From My Friends'
Actress and singer Selena Gomez has revealed that she cannot function without being able to chat to her good friends actress Emma Stone and singer Taylor Swift.
The former Disney star, who has grown up and broken the 'teeny' shackles off with her latest movie 'Spring Breakers', is grateful that she has people around her to give her advice, guiding her along the right path.
Gomez told Harper's BAZAAR magazine: 'It's good to have both (Emma and Taylor). It's great to just pick up a phone and call Taylor and say, 'I have people following me, and I'm having a bad day,' but if I were to say that to someone else, it's like, 'Oh, boo hoo.' But it's nice to have people back home that grew up with me too.'
'Taylor is one of the most inspirational, positive, good-hearted people I know.
'I think she's been a big part of me staying who I am, too. I've been through a lot in the past few months. It's been weird and sad and cool.'
We wish we had famous friends...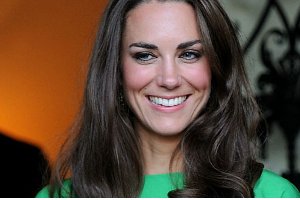 It's a Girl!
The Duchess of Cambridge let slip that she and hubby Prince William are expecting a little girl.
Kate Middleton made a visit to Grimsby in Lincolnshire, England and was making her greetings when a lady offered her a teddy bear as a gift.
Someone standing close to the Duchess overheard her say, "Thank you, I will take that for my d…" but she broke off before finishing her sentence. The source, who spoke to The Daily Mail, said she asked Kate if she was going to say 'daughter' and she replied, "No, we don't know."
Although the source doesn't believe that the couple don't know what the sex of their bouncing baby is, we're sure they're pleased with whatever they've been blessed with. Especially since the succession rules have changed, and a woman can inherit the British throne, so it really doesn't matter.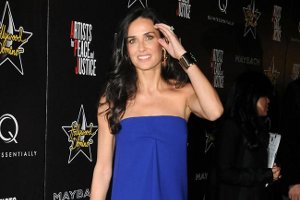 Splitsville Finally Being Built
Actors Demi Moore and Ashton Kutcher officially split up 16 months ago, but they're still technically married as the pair have been brawling over a financial settlement.
However, Demi is finally taking legal action to end their marriage, and is tired of their fighting. Demi believes she should have a larger financial settlement from the actor, since he made $24 million for "Two and a Half Men" in 2012. He doesn't believe he owes her much, even though marrying her made him more famous.
According to a source speaking to ContactMusic.com, Demi might file for divorce within the next week. They added, "Ashton has been very difficult during the talks – you could even say he has been hostile. After over a year of attempting to reach a settlement, Demi is definitely ready to move on. It's hoped lawyers for both sides can reach a settlement this spring, otherwise the divorce will go into litigation and trial."
The couple's marriage ended in 2011 amidst rumours that Ashton cheated on Demi with Sara Leal, a relatively unknown 22-year-old. Meanwhile, Ashton has moved on from his relationship with the 50-year-old, and is now with his former "That 70s Show" co-star Mila Kunis.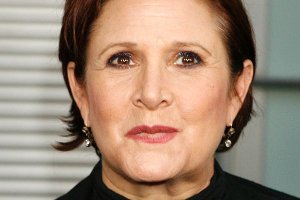 Reprising Princess Leia?
Carrie Fisher, who is pretty much only known for her role as Princess Leia in the "Star Wars" series of films, has confirmed that she would be reprising her role as the princess in the upcoming sequel to the films.
Io9 asked the actress if Luke Skywalker's sister would make a return, and she confirmed it, adding that Leia would be "elderly" and joking that, "She's in an intergalactic old folks' home."
Fisher is not the only member of the original films to say they'd be interested in reprising their original roles in the sequel after Mark Hamill, who played Luke Skywalker, said that George Lucas had been asking about their interest in acting in the sequel. Lucas apparently said they wouldn't recast any other actors in their roles, though they would write them out. Harrison Ford also mentioned he might be interested in taking up the role of Han Solo again.
We're sure 'Star Wars' fans have always wanted to see the older versions of their childhood heroes…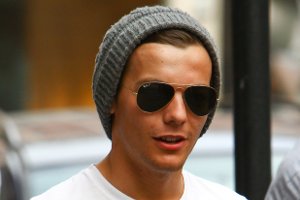 The Direction Should Have Been to Remember…
Louis Tomlinson, one of the members of the band One Direction, blanked out on the lyrics of a cover during a concert in Wales last week.
The hitmakers were singing Wheatus' "Teenage Dirtbag" at the Motorpoint Arena and Tomlinson was left red-faced when he admitted that he wouldn't "even…pretend" he knew the lyrics to the song.
His bandmates stepped in to help him out, and he later apologised to his fans, but we think the damage must certainly have been done… Who would admit they didn't even know the lyrics to a song they were supposed to be performing? Not a great example in dedication to fans…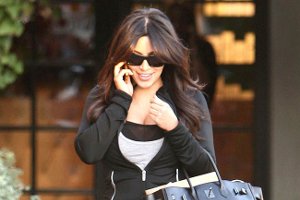 Kim Wants to Quit?
Reality star Kim Kardashian should know her mother better than this, surely…
Did she really think Kris Jenner would simply let her walk out of the reality business?
She must have, because she told DuJour magazine that she would be leaving the show after the ninth season. She said, "I think there's always an evolution of, you know, what you want to do in life. It's all about finding things that really excite you and motivate you and spark you all over again."
We think it's great that she thinks it's time to grow up, but Kris was not too pleased about the situation, and called a 'summit' at her office. Hopefully Kim sticks to her guns on this one, as her boyfriend Kanye West has been teaching her about privacy and it will be important for their child to have privacy as well.
All we can say is 'Good Luck'!